The California Lebanese Ladies Organization- ("CLLO ") was established 13 years ago by Mrs. Susan Nahas President, as a sub-division of the World Lebanese Cultural Union. The Mission of this organization is to assist the Elderly Home Centers throughout Lebanon without prejudice. The California Lebanese Ladies Organization is committed to help the underprivileged living in elderly homes all over Lebanon.
The members of this organization are greatly influenced by the love and compassion for the elderly whereby a numerous number of them are left without the love of family, medical assistance, social security and often without a roof. There is an enormous need for our mission and although we are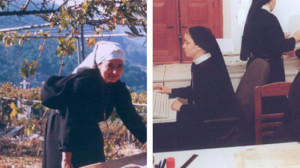 not able to provide them with a full dignified life but with your help we may bring a smile into their wrinkled face. These reasons make us lean to your kindhearted generosity and we thank you for your support of our cause. This non-sectarian, non-political organization raises funds from various contributions and holds two fund raising dinners per year recognizing citizens with integrity and compassion to the elderly.
It is a privilege for the CLO to honor a mother with the "Mother of the Year Award" during the month of May and in December a man with the "Humanitarian Award". All cash raised is donated that same year to various elderly centers as listed below. Sincere gratitude to our special ladies called "The Angels" who work diligently in raising funds from our events and our raffles. To all supporters of the California Lebanese Ladies Organization we are forever grateful to you. For your tax exempt contribution please contact:
Mrs. Susan Nahas – President/Founder
Amira Matar – Executive Director